​​​​​​​
A Direct Mail campaign that makes Senior Living feel like College again.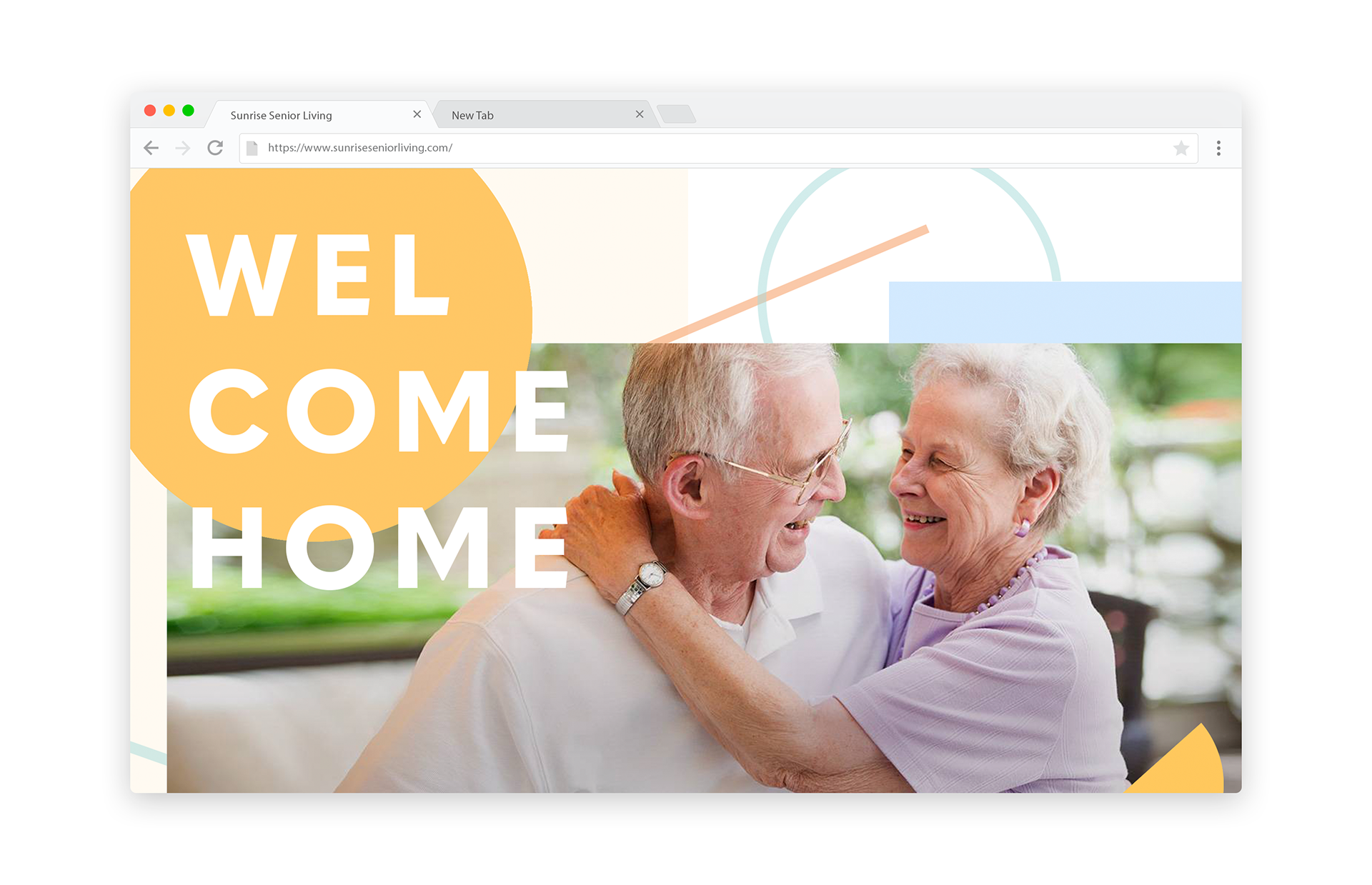 We start by changing Sunrise's home page to feel like a college for senior citizens.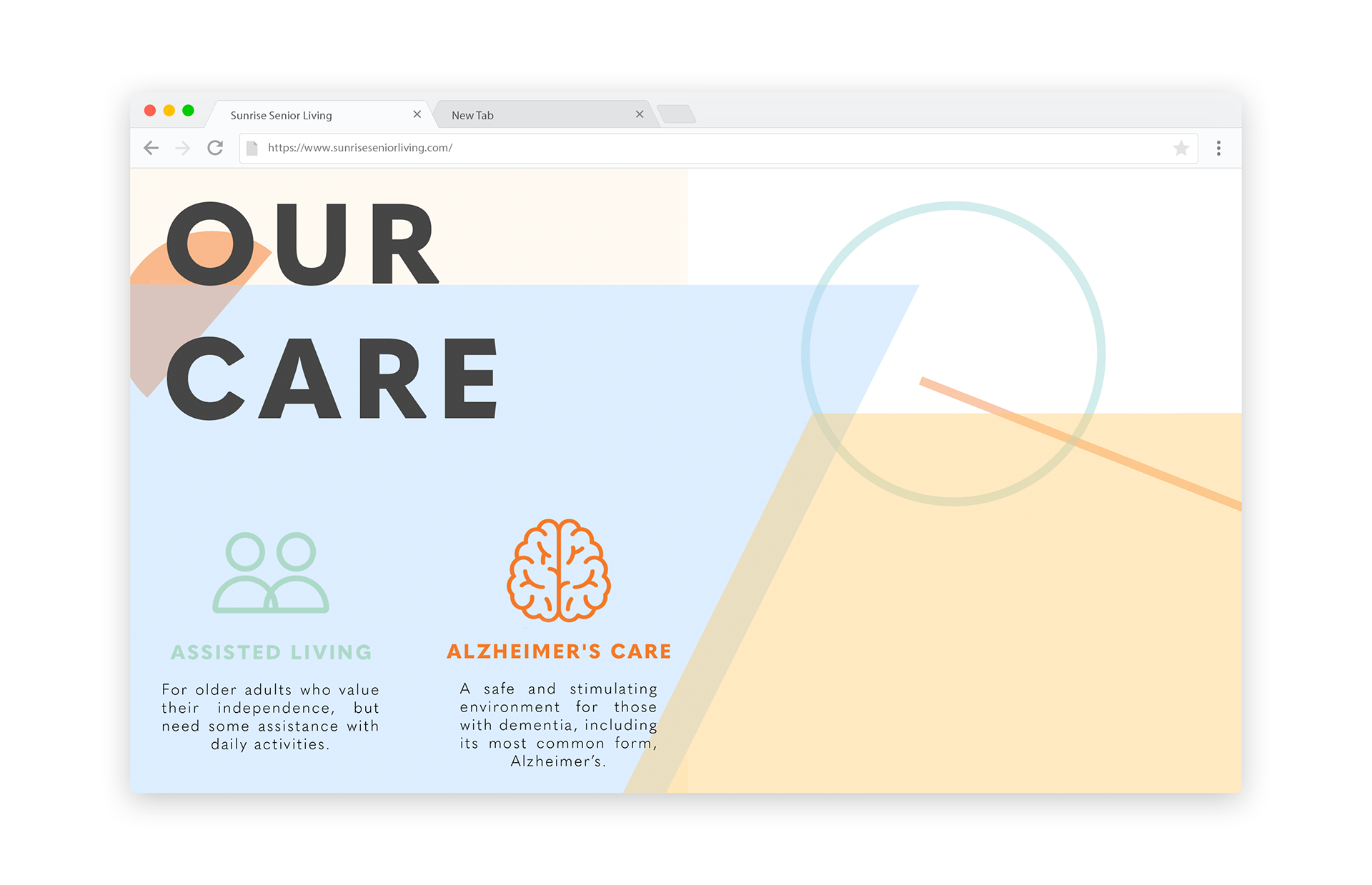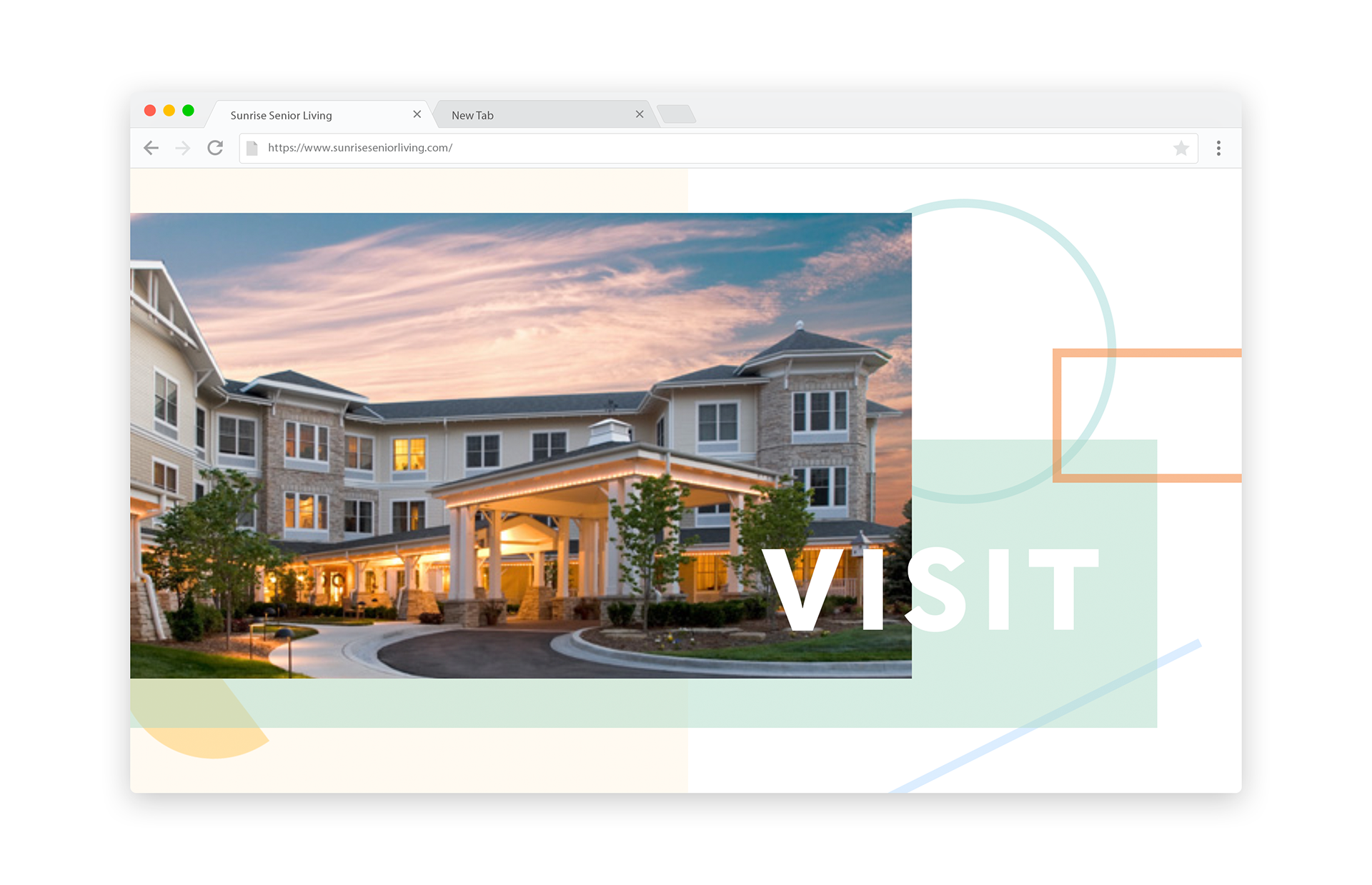 Then, we'll use direct email marketing, in the form of an "Acceptance Letter" targeted at people who've visited the site.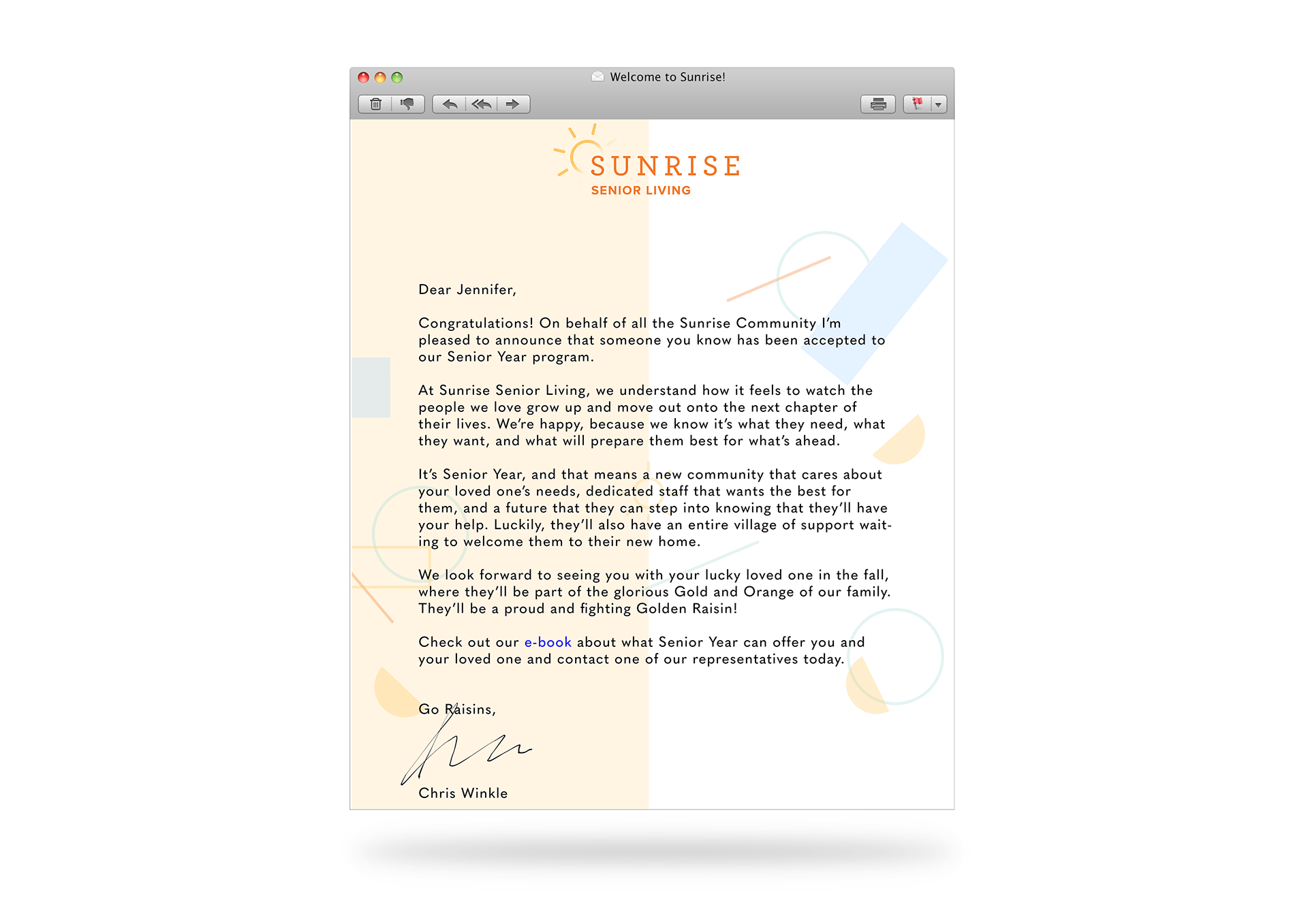 When they "accept" their admission, we send them a welcome packet introducing them to our facility, our community, and our mascot, Goldie the Golden Raisin.